You will find all our latest and Breaking news right here. You will be the first to know the scoop.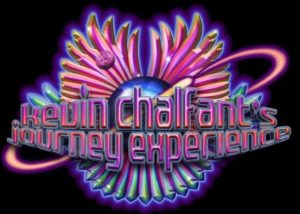 For Immediate Release: Illinois' very own Kevin Chalfant brings his authentic Journey Experience to The Historic Dixon Theatre on March 4, 2017
Illustrious career includes multiple collaborations with Journey members in The Storm, The Vu and as a co-songwriter, plus even a stand-in show for Steve Perry as Journey's lead singer
Grand Ridge, IL- Legendary American rockers Journey simply never go out of style, but with a 2017 Rock and Roll Hall of Fame nomination and undisputed status as the best-selling catalogue track in iTunes' history ("Don't Stop Believin'"), the band is arguably just as visible as ever. And then of course there's the group's nearly 90 million album sales, the fact that hardly a summer goes by where the guys aren't selling out some shed all across the globe or a moment when iconic songs such as "Faithfully," "Any Way You Want It," "Open Arms," "Wheel In The Sky," "Lights" and "Separate Ways" aren't populating endless radio dials or the soundtracks of "The Sopranos," "Glee" and "Rock of Ages."
Though countless artists have sung their praises and staged various tributes over the years, melodic rock singer extraordinaire Kevin Chalfant has always been amongst the most visible when it comes to interpreting these Hollywood Walk of Famers' incredible legacy. But more than merely serving as a second hand appreciator, Illinois' very own BMI Award-winner has stayed a considerable presence in Journey's extended family from back in the day to this very day.
Chances are the world first heard this voice of pure gold with Billboard-charting AOR sensations 707 ("Mega Force") in the early '80s, or perhaps shortly thereafter in powerhouse group The Vu (featuring Journey's co-founding bassist Ross Valory, members of The Tubes and more). Yet Chalfant found true superstardom in '90s when he joined The Storm (the Billboard hit makers behind "I've Got a Lot To Learn About Love" and "Show Me the Way"), alongside Journey and Santana co-founding singer/keyboard player Gregg Rolie, Journey's Valory, veteran Journey drummer Steve Smith, plus guitarist Josh Ramos (Le Mans, Hardline).
From there, his additional connections to the group include a stint standing in for Steve Perry as Journey's lead singer during a landmark show when the group saluted esteemed manager Herbie Herbert in the '90s, and more recently and having the melodic rock masterpiece "Some Things Are Better Left Unsaid" (which he wrote with Rolie and fellow Journey/Santana co-founding guitarist Neal Schon) appear on his newest Two Fires album "Burning Bright." Yet even amidst all those celebrated acts (plus scoring writing credits for Cher and Starship, backing Styx's Dennis DeYoung and Night Ranger, being involved with Survivor/Ides Of March founder Jim Peterik's World Stage or assisting the Alan Parsons Live Project), Chalfant's fan base has continuously requested one particular project time and time again.
"Everywhere I go, people will tell me how much they enjoy The Storm's music, but through that band's legacy, they always want me to tackle Journey tunes just like we used to do on the road," he says, citing outings with Bryan Adams, Peter Frampton and Eddie Money, alongside headlining dates. "And during those initial tours behind the first two Storm CDs, we mixed up our hits with Journey and Santana tunes for literally hundreds of thousands of people. As the years have gone on, I've been incorporating them into my own tours, so between that and the fans' never ending enthusiasm, making a record and a show as a salute to them only made sense."
Fans of that entire history have thus far sunk their teeth into Chalfant's Journey tribute CD "Fly 2 Freedom" (Clique Records) and the ongoing Kevin Chalfant's Journey Experience concert tour, both of which revisit the classic rockers' catalogue with a fresh coat of paint. The set list is stocked full of the classics, radio favorites and a handful of rarities he sang right alongside the band's rhythm section for so many years in The Storm and on that triumphant occasion as Journey's first-ever Steve Perry stand-in.
"Since the fans were the ones who wanted this, they've been the ones I've been asking in terms of what they wanted to hear," explains Chalfant of the show that's already hit many of America's top theatres, festivals, casinos, plus dates on the mammoth Rock and Roll Marathon Tour in Las Vegas and Chicago, along with several even larger events in Europe. "The song choices come from a cross-section of ages and we hit on so many different angles. I go back to the '70s for the songs that Gregg wrote and sang on that we resurrected in The Storm. I also recall the '80s when Journey had even more radio success, which was also a time I was running around playing clubs with Ross in The Vu. And I dust off some deeper cuts that will really resonate with die-hards who've followed the band from the beginning."
Kevin Chalfant's Journey Experience visits The Historic Dixon Theatre in Dixon, IL on March 4, 2017. For additional details, visit www.dixontheatre.com